LED Solar Lighting Solutions
For both commercial and residential applications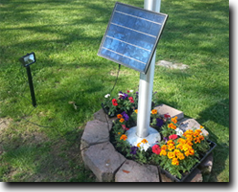 Shop our product catalog for items including:
Why Solar Flagpole Lighting?
"It is the universal custom to display the flag only from sunrise to sunset on buildings and stationary flagstaff in the open. However, when a patriotic effect is desired, the flag may be displayed twenty-four hours a day if properly illuminated during the hours of darkness."
-The United States Flag Code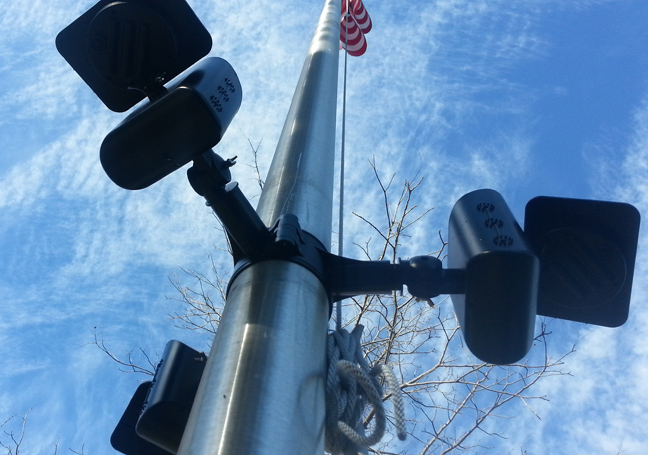 PolePal Solar Flagpole Lighting System
PolePal's patented flagpole light fixture has been carefully engineered to meet the needs of a complete solar flagpole lighting system. This unique three post flagpole fixture has been designed by our experts to maximize your outdoor lighting while keeping costs at a minimum. Attach any of PolePal's solar panel LED lights for an extremely bright illumination to your commercial or residential flagpole or landscaping.
Easy to Install
The PolePal Solar Flagpole Lighting System is easy to install- no wiring needed. The solar panel absorbs sunlight which charges the batteries during the day and illuminates your landscape/flag throughout the night.
This complete flagpole illumination device includes all of the necessary components to effectively light your commercial or residential space.
PolePal is 100% Assembled in America!
Licensed and patented exclusively by PolePalUSA - Beware of unauthorized, illegal imitations.