Solar Light Product Demonstration
A special THANK YOU to the US Military for their kind words and great pictures of PolePalUSA's Solar Flagpole Light in use at the Military base.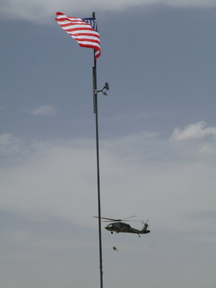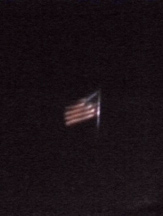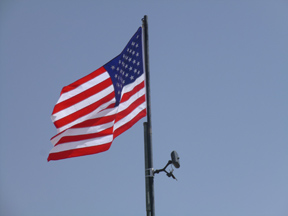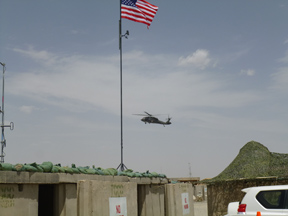 LED House Lighting System
Custom lighting systems available- Perfect for the holidays!
LED House Lighting Kit as shown is (2) 50 watt (400 watt equivalent each) total of 800 watts display, colored LED lights. LED House Lighting Kit includes (2) PolePal custom ground stakes and unlimited phone tech support via live person 7 days a week! $299.99
Solar Flagpole Light Experiment
This experiment works with all of PolePal's Solar Lights: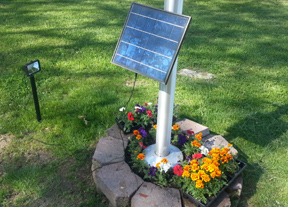 PolePal's solar lights has been engineered to turn on at the point the circuitry stops sensing light, therefore it will stop charging the batteries and turn on the light, in a lit room or outside on a sunny day.
1. Be sure to verify the light switch is in the on position.
2. Take a piece of paper and cover 1/4 of the solar panel. The light will remain off.
3. Now cover 1/2 of the solar panel. The light will still be off (still charging at 50% light failure-cloudy day!)
4. Cover 3/4 of the solar panel, the light is still off, still charging!
5. Move the paper to 80-90% panel coverage and the light will now turn on. That means your solar light will charge on the cloudiest of days!
We have over engineered this light to meet very our strict standards of performance and reliability!
Multiple Applications for Solar Flagpole Lights

For those only wishing to use one or two of the LED solar powered lights provided for the PolePal, there is the option of placing the remaining solar LED lights in the ground, via the ground stakes provided, for LED solar garden lighting. The solar LED lights can also be mounted to a deck or a wall with the provided mount for additional landscape lighting.
The extension poles also fit the patented PolePal three post fixture allowing the flagpole lights to mount further from the flagpole, therefore projecting the LED lights toward the flag, effectively lighting a larger area. The solar LED lights can be placed facing up to illuminate the flag, down to illuminate the landscape, or both. PolePal is the complete solar flagpole light!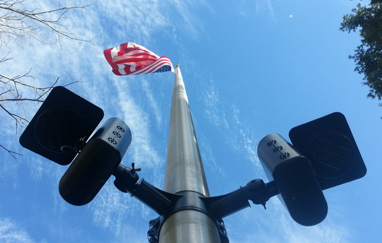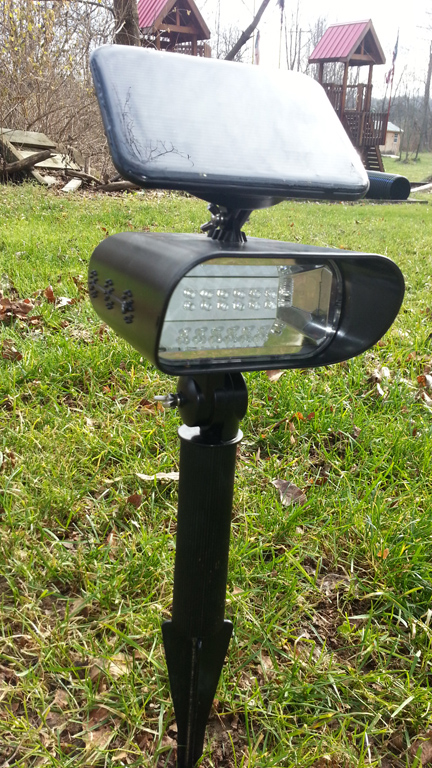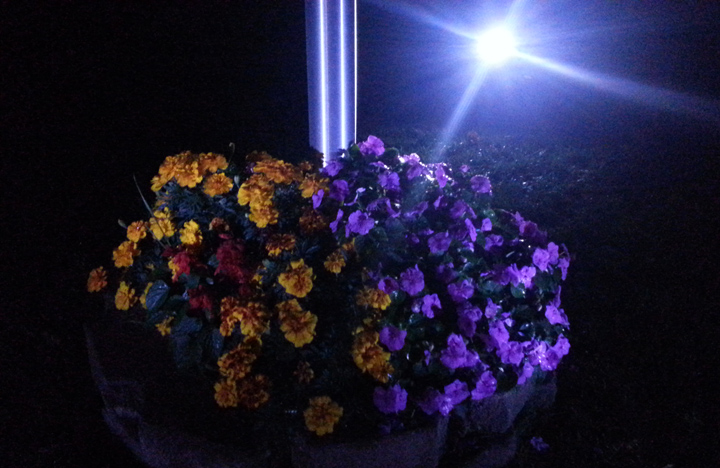 Licensed and patented exclusively by PolePalUSA - Beware of unauthorized, illegal imitations.
By ordering from this website you agree to fully understand the product descriptions and return policy contained herein.