PolePal Solar Flagpole Lighting System
Product Code: PPSLS-1

PolePal Solar Flagpole Lighting System was designed to fill the space in the market between weak ineffective solar flagpole lighting and the expensive to install/maintain wired flag pole lighting. PolePal Solar Flagpole Lighting System is 100% Assembled in America!

ThePolePal Flagpole Solar Lighting System includes:
3 Ultra bright LED light heads, each containing 4 high output 10mm LED light bulbs

420 LUX
6 Extension poles

Extension pole union adaptors
3 Ground stakes

1 Deck/wall mount
1 1-inch spacer
1 1/2-inch spacer
3 arm PolePal item for attaching to the pole (2" to 4" flagpole)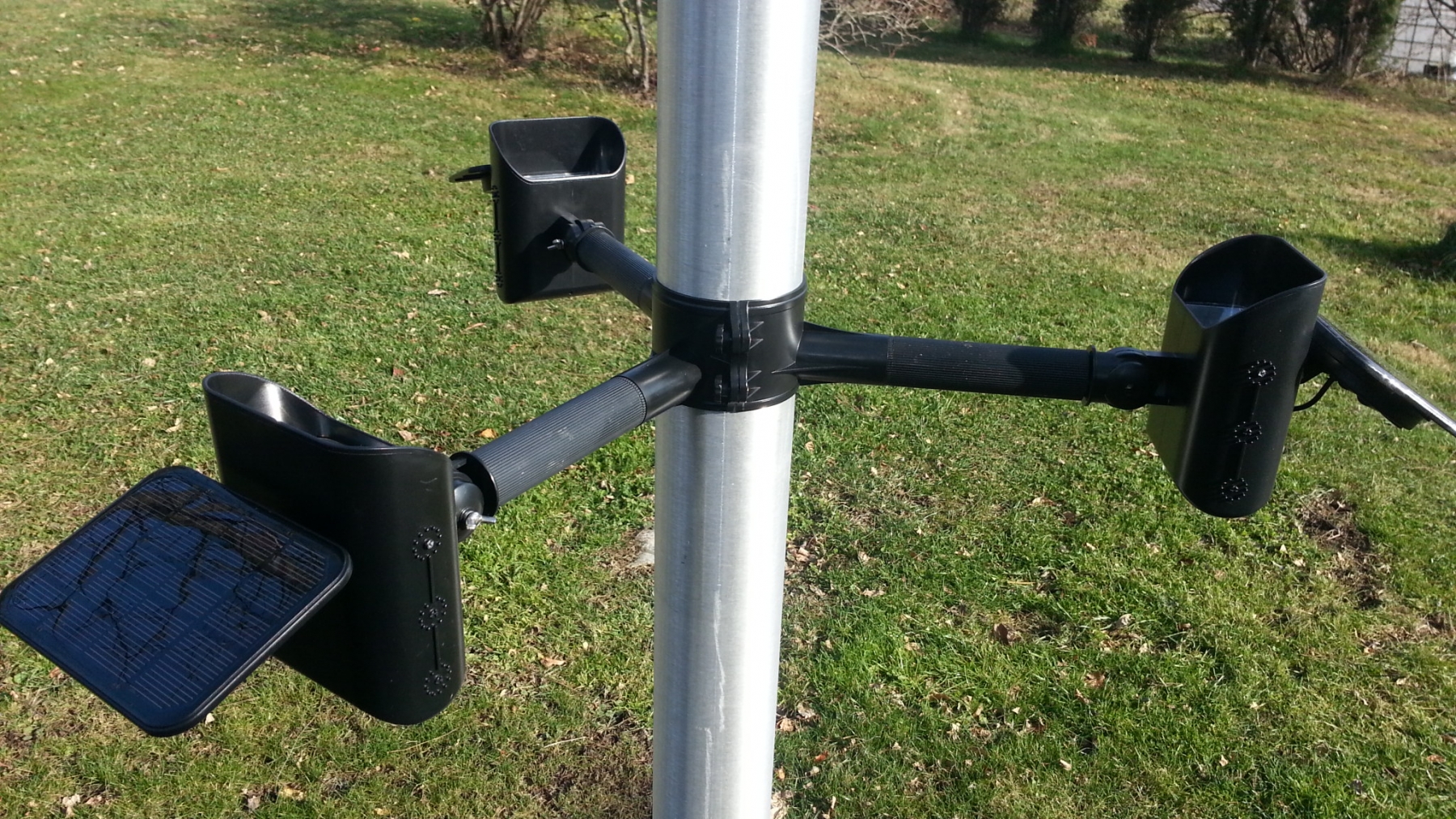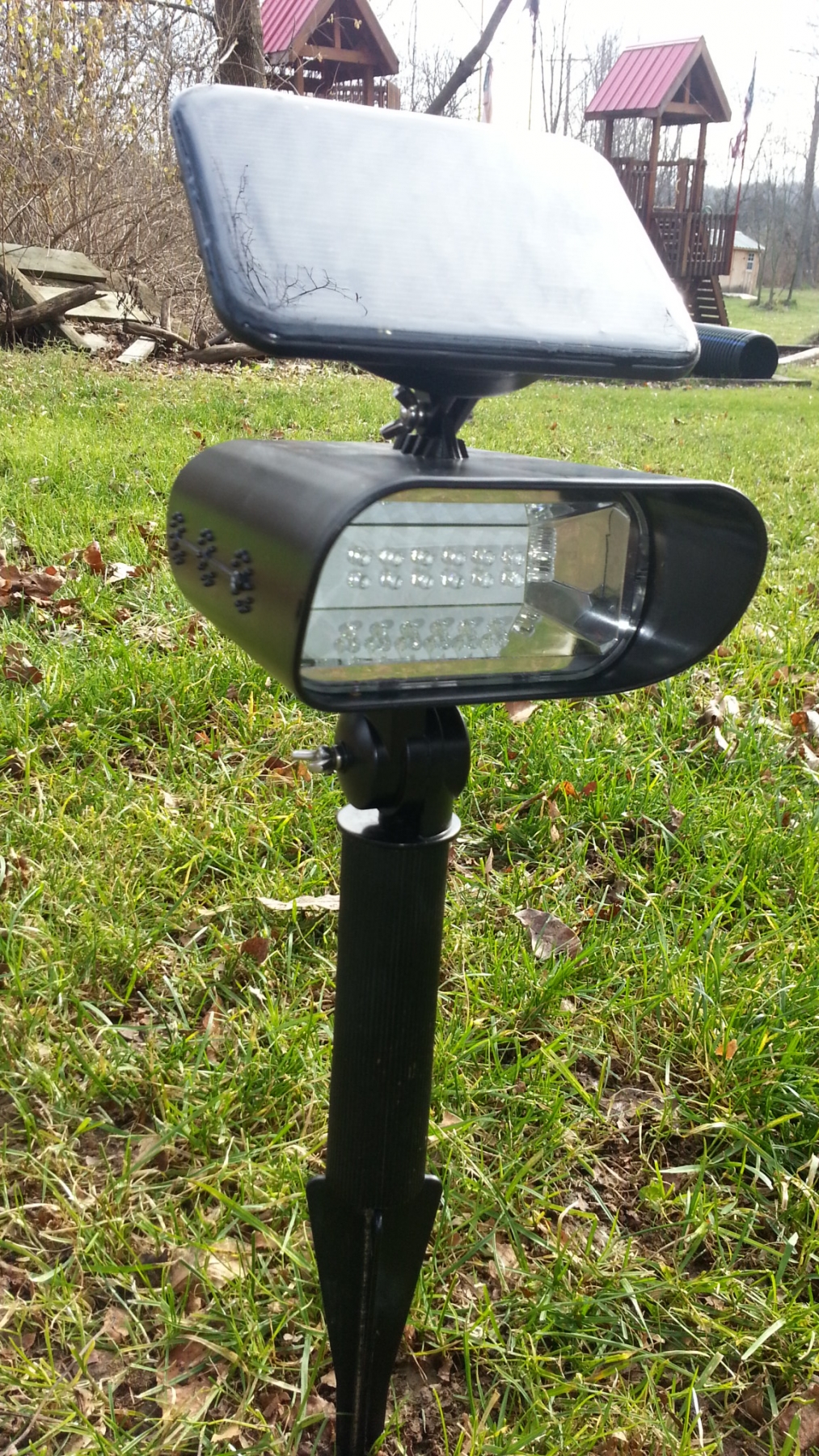 This kit comes complete with necessary hardware to install on 2" 3" or 4" poles, Brackets available for fitment on poles up to 8" in diameter.
For those only wishing to use 1 or 2 of the LED solar lights provided for the PolePal Solar Flagpole Lighting System, there is the option of placing the remaining solar LED lights in the ground via the stakes provided, or mount the solar LED lights to a deck or a wall with the provided mount. The extension poles also fit the PolePal -3 arm mount- allowing the flag pole user to "push" the lights out further from the pole and therefore splashing the light towards the flag effectively lighting a specific area with a very powerful bright light.
Lights can be placed facing up to illuminate flag, down to illuminate the flowers below, or both. This patented product allows the user to supply 360 degrees of fully adjustable light to the desired area unlike any other product currently on the market today.
Licensed and patented exclusively by PolePalUSA - Beware of unauthorized, illegal imitations.